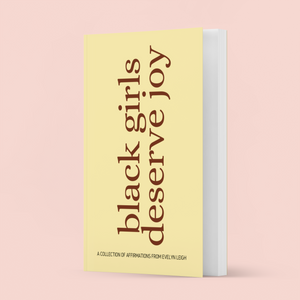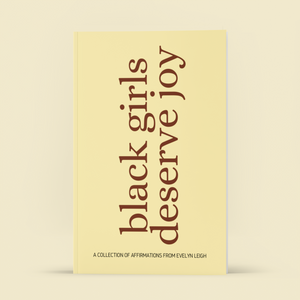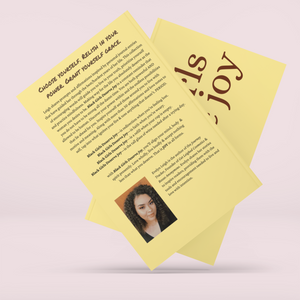 Black Girls Deserve Joy - (Digital)
***All digital copies will be received via email immediately***
Leigh shares prompts and affirmations inspired by personal journal entries that have guided her through the best/hardest years of her life. This collection of encouraging words will guide you to live in your truth, prioritize yourself and practice mindfulness. Making way for the life you absolutely deserve as the woman you desire to be. Black Girls Deserve Joy is a constant reminder that you do not have to be strong all the damn time. You are both powerful AND allowed to be human. Discover your power within and the endless possibilities that lie ahead for you. Inspire yourself and those around you to live with motive and meaning. Along with more than 50 affirmations and love notes to self, tap into what ignites your fire and toss anything that doesn't. PERIOD.
Black Girls Deserve Joy—is redirection when you're feeling lost.
Black Girls Deserve Joy—is faith when you're weary.
Black Girls Deserve Joy—is a refill when your cup is empty.
Black Girls Deserve Joy—is the tall glass of wine needed after a trying day.
with Black Girls Deserve Joy, you'll align your mind, body + spirit presently. Love wholly, live loudly, and accept nothing less than what you deserve. that is JOY in all forms.